About Us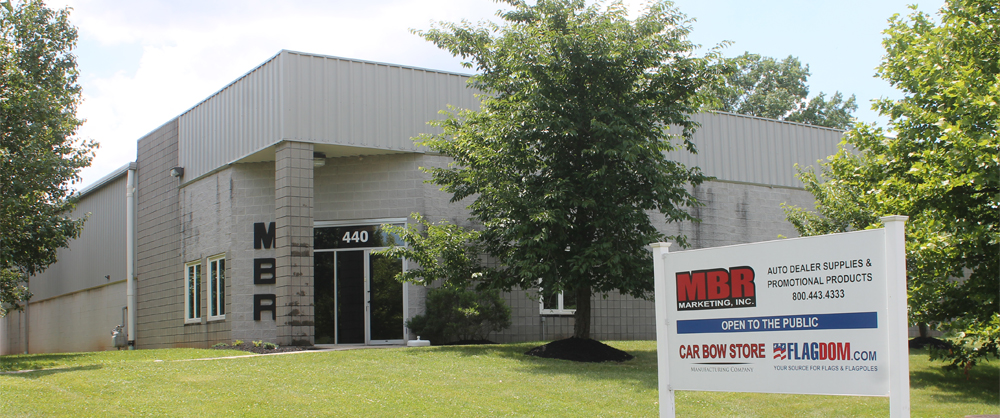 MBR Marketing is a pioneer in the Auto Dealer Supply industry, founded in 1982 when Michael Rudolph developed a mail order business that targeted automobile dealerships nationally. Originally, working from home, he was able to develop an exclusive purchasing agreement to be able to offer thermal die cut decals at dramatically reduced prices to car dealerships. Soon MBR Marketing developed the reputation as the low-cost-leader for thermal die-cut decals.
Although the product-line started out very limited, the company began expanding each year following the same formula of developing exclusive relationships with manufacturers of specific products to be able to offer the lowest prices. Over time, the yearly mail order catalog grew from being a one page letter to a 64 page full color catalog. Today, our focus has shifted from selling via mail order catalog towards developing the most user-friendly innovative website possible for our customers.
Since our inception, pricing and service have been the most important aspects of our business and are the reason that we have maintained loyal customers for over 30 years. The combination of pricing and hands on customer service has enabled us to remain as one of the strongest suppliers in this industry.
In 2009, we expanded our company by beginning to manufacture car bows under our brand name, Car Bow Store. Car Bow Store rapidly developed into the largest manufacturer of car bows in North America, servicing auto dealerships directly as well as distributors of auto dealer supplies. As a result of our growth, we have expanded the products which we manufacture and import directly dramatically to be able to provide a more complete wholesale offering as well as to be able to provide the absolute best products at the lowest prices to auto dealerships throughout the United States. Today, we offer manufacturer-direct pricing on many products including Car Bows, Swooper Flags, Wind-Free Flags, Feather Flag Hardware, Greeting cards, deal jackets, forms, and much much more.
MBR Marketing is well-known throughout the automotive industry as one of the most comprehensive stocking distributors of supply items and promotional products for car dealerships in the nation as well as our quality and selection of dealer identification products such as license plate frames, license plates, decals, and many more custom imprinted products geared towards auto dealerships. Most of the products shown on our website are in-stock at our 23,000 square foot Warminster, PA warehouse.
Please let us know by phone, email, or chat if you have any questions about our company or any of the thousands of products shown on our website. We are looking forward to working with you for many years to come.